Bow thrusters & Stern Thrusters are now an essential part of boating. They make docking and manoeuvring in any conditions a breeze ensuring your time on the water is a relaxing, safe & enjoyable experience.
Designed and manufactured by Vetus our high quality precision engineered Bow & Stern Thrusters to suit boats sized 5.5m (20 ft) to 43m(141ft). Thrusts from 25Kgf through to 550Kgf available in 12,24,& 48volt models as well as a hydraulic drive range.
We have a system to suit your boat!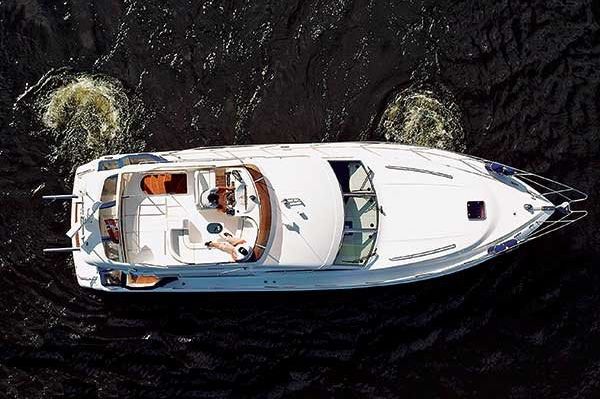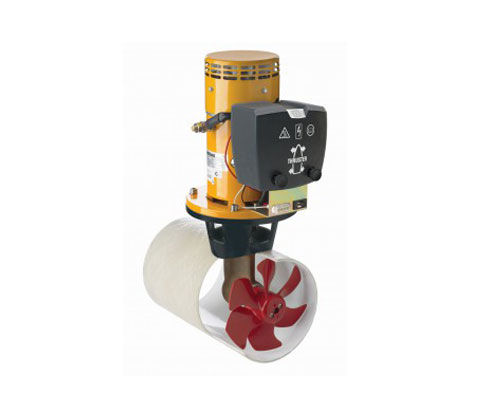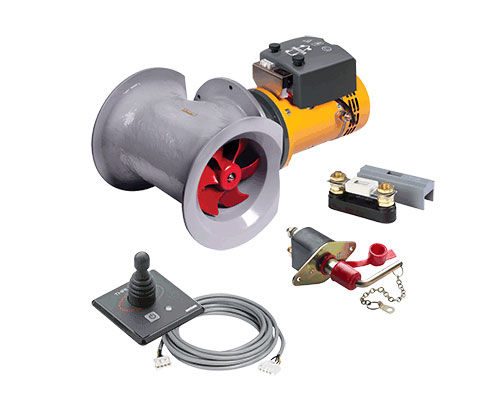 BOW AND STERN THRUSTERS
A complete range of controls, joystick / button and or remote are available for single or multiple stations and each thruster is backed by a 3 year warranty.
Advantages of VETUS bow thrusters:
A single propeller creates less flow disturbance in the tunnel
The VETUS unique propeller blade design minimises cavitation noise
Spiral gears minimise transmission noise
The use of a flexible coupling between tail piece and motor eliminates vibration/noise
All VETUS systems use a streamlined tail piece for optimum flow
A strong synthetic propeller eliminates corrosion and reduces weight
Systems are easy to install, supplied with clear installation and operation instructions
VETUS systems use a new line of high quality aluminium control panels which are interchangeable with older panels
All VETUS manoeuvring systems meet the EMC requirements
Thermal over heat fuse
Tunnels are available in steel, aluminium or GRP (fibreglass reinforced polyester) to suit each thruster in their product range.
It is recommended that Vetus Bow & Stern thrusters are installed by a professional shipwright /marine electrician to maintain hull integrity & ensure optimum performance.
The required thrust force of a bow thruster is mainly determined by the shape and the dimensions of the boat's superstructure.
For assistance in selecting the correct thruster solution for your boat and for the nearest recommended installer please contact Luxfords
For further details please visit the manufactures website here at www.vetus.com