Bowman has been synonymous with providing highly efficient, heat transfer solutions for marine, mining automotive, transport & industrial for over 60 years and during that time, the company has established an enviable reputation for quality and reliability.
Commonly found on OEM equipment they are regularly specified by engineers wherever durability and efficiency is demanded also as replacements for existing heat exchangers such as Serck, OEM Dynamics, Thermex, Sendure, Alfa Laval, Dynacool, Diecon, MOTA, Iceberg, Sandvik, Tamrock, Atlas Copco.
Used for duties including Hydraulic Oil Systems, Co Generation/Combined Heat & Power, Waste Heat Recovery applications, Oil Cooling for Mining Equipment and all other areas where Quality and Reliability are paramount.
A wide range of Bowman oil coolers and heat exchangers are stocked here at Luxfords Marine Industrial solutions with most exchangers & spare parts on the shelf ready for prompt despatch to Australia New Zealand & the Pacific Isles.
Only Genuine Bowman products are sold by Luxfords Marine Industrial Solutions.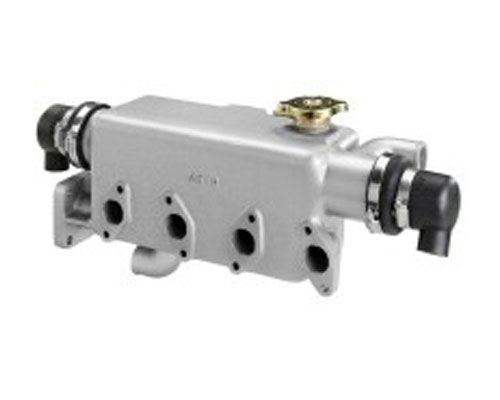 MARINE HEAT EXCHANGERS
The complete Cooling solution for Marine Propulsion & Hydraulic Systems.
With a wide range of combined heat exchangers/ exhaust manifold, water cooled manifolds, shell & tube heat exchangers, engine & transmission oil coolers, charge air aftercoolers & header tank heat exchangers to suit demanding marine applications, such as winches, deck equipment, power steering, power packs, stabilisers, thrusters, marine propulsion and generator systems to name a few.
Or for spare parts or advice on selection please contact Luxfords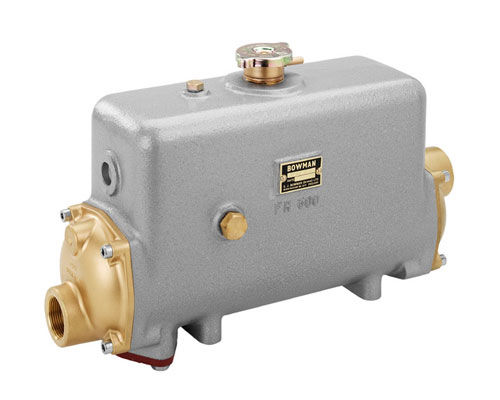 HEADER TANK HEAT EXCHANGERS
Bowman Header Tank Heat Exchangers were designed originally for marine engines, but they are also widely used for various land based duties, such as Irrigation, engine testing and development work, generator sets, fire pumps and combined heat and power systems (CHP).
With a range from 20hp (15Kw) to 1876Hp (1400 Kw) we have a heat exchanger for your application.
Or for spare parts or advice on selection please contact Luxfords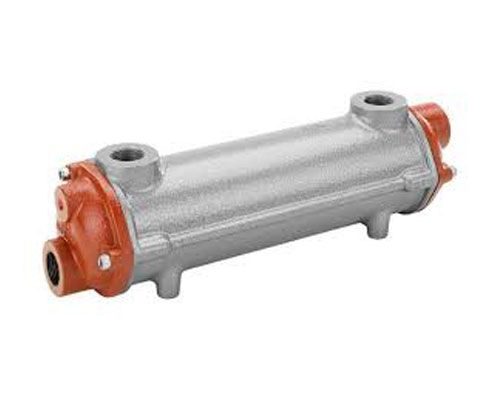 HYDRAULIC OIL COOLERS
Bowmans comprehensive range of hydraulic oil coolers span a range from 4kW to 900 kW and cater for oil flows of 10 l/min right through to 1600 l/min.
Suitable for a vast range of land based, Mobile & marine applications where ever hydraulic fluid needs cooling Bowmans highly efficient coolers can be found.
Available with a range on different end covers to suit each application.
For spare parts or advice on selection please contact Luxfords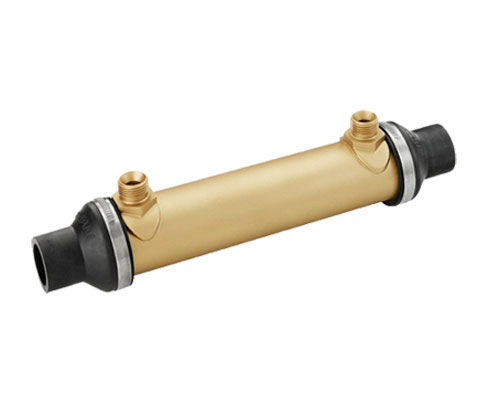 TRANSMISSION/GEARBOX OIL COOLERS DC SERIES
Bowman Gearbox Oil Coolers are designed primarily for use on small marine transmissions. They have the same cupro-nickel tubes as our larger EC to PK range of oil coolers and therefore have the same long life expectancy. The sea water connections are neoprene mouldings making them simple and easy to install and should cleaning be necessary, they can be removed using only a screwdriver.
The DC range of coolers come in 4 different lengths and have a series of different end covers available as well as a couple of fixed metal ends.
Luxfords also offer copper hose tail kits in 5/8' , ¾',1' & 1.1/4'
For spare parts or advice on selection please contact Luxfords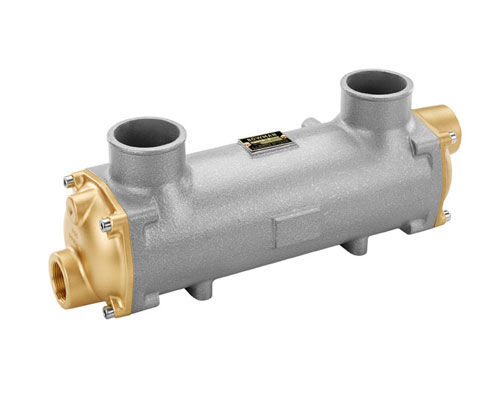 CHARGE AIR COOLERS
Bowman Charge Air Coolers are suitable for marine & land based engines such as gen-sets, irrigation pumps, sprinkler booster pumps & co-gen applications.
A wide rage is available to suit engines up to 800 kW.
Or for spare parts or advice on selection please contact Luxfords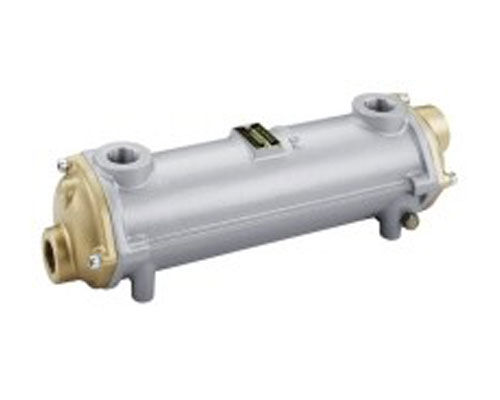 SHELL AND TUBE HEAT EXCHANGERS
Bowman Shell and Tube Heat Exchangers: are intended for heating or cooling process fluids, they are for example suitable for closed circuit cooling of electrical equipment using dematerialized water and for cooling water soluble oil solutions in quenching tanks.
The shell side usually contains the process fluid and the tube side water from the town mains or a cooling tower, or an ethylene glycol solution from a chiller unit. In certain circumstances this flow arrangement can be reversed, but please consult us first.
Or for spare parts or advice on selection please contact Luxfords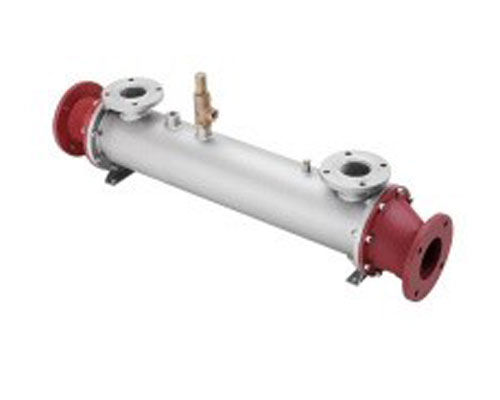 EXHAUST GAS HEAT EXCHANGERS/COMPLETE HEAT & POWER
Bowman Exhaust Gas Heat Exchangers are designed to remove heat from the exhaust gas of engines and transfer it to the water circuit. These Exhaust Gas Heat Exchangers therefore enable waste heat recovery, and can be used on Cogeneration/Combined Heat and Power (CHP) equipment up to 1 MW.
Or for advice on selection please contact Luxfords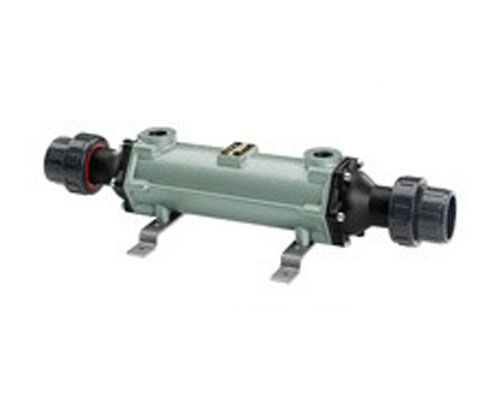 SWIMMING POOL HEAT EXCHANGERS
Bowman is one of the UK's largest manufacturers of Swimming Pool Heat Exchangers. There are two ranges of Bowman Swimming Pool Heat Exchangers, one for use with boilers and the other for use with Solar Panels/Heat Pumps.
Bowman units can be supplied with either stainless steel or titanium tube stack and also incorporates the unique features of being able to be dismantled and cleaned.
Or for advice on selection please contact Luxfords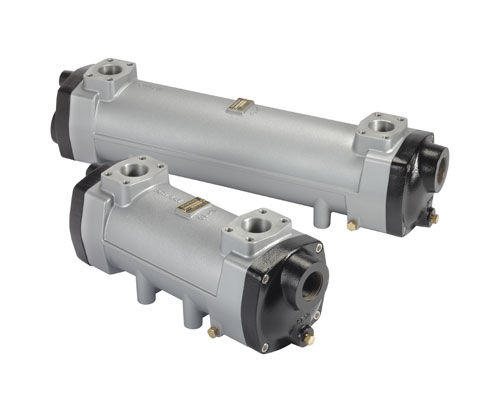 MINING OIL COOLERS
Cooling hydraulic systems in the harsh Australian Mining environment is where Bowman excels.
Often found as OEM equipment on Sandvik - Tamrok and Atlas Copco equipment they are also specified for many other mining machine's and conveyors where a high quality reliable and efficient cooler is required some of the key features are:
Up to 35 bar operating pressure
Heavy duty tube-stack construction
Bronze or C-Coat corrosion resistant end covers for harsh water
Or for advice on selection please contact Luxfords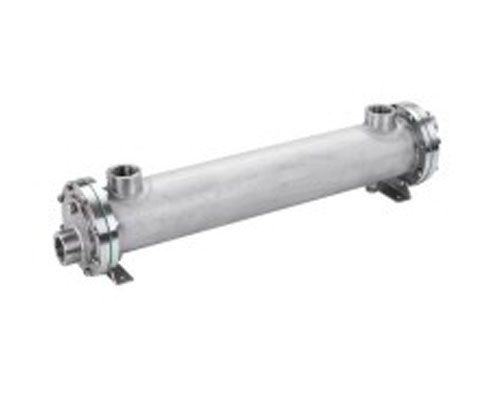 STAINLESS STEEL HEAT EXCHANGERS
Bowman Stainless Steel Heat Exchangers are particularly useful in bad water environments caused by pollution or from the chemicals used to counter it. They can also be used to overcome the corrosive nature of some synthetic oils and refrigerants.
Or for advice on selection please contact Luxfords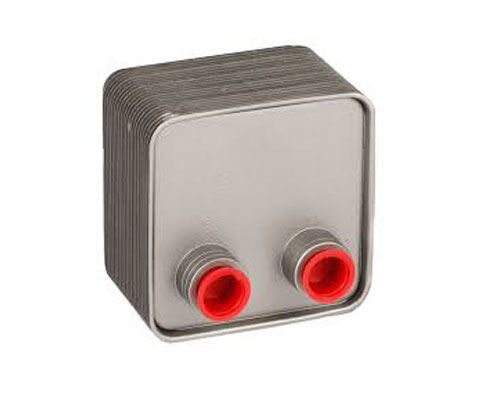 INLINE PLATE HEAT EXCHANGERS
Bowman In-Line Plate Heat Exchangers have been designed as a low-cost alternative to our shell and tube types. They consist of numerous 316 stainless steel heat transfer plates, two outer covers and four connections copper vacuum-brazed together to form an integral unit.

Or for advice on selection please contact Luxfords